---
SUNDAY, DECEMBER 17, 2017
Country stars at Carols
A number of country stars are featuring in a variety of Christmas Carols events in Australia this month.

First cab off the rank was Adelaide last Sunday which featured Amber Lawrence (left) with co-stars including Cameron Daddo, Taylor Henderson and Hugh Sheridan .
Tonight is Sydney's Carols In The Domain which will feature Beccy Cole and Adam Harvey alongside the likes of Dami Im, Samantha Jade, Justice Crewm Jay Laga'aia Katie Noonan and The Wiggles.
Next Sunday, the iconic Melbourne Carols by Candlelight at the Myer Music Bowl will feature Australian Idol winner Judah Kelly (right) together with Anthony Callea, David Campbell, Casey Donovan, Colin Hay, David Hobson and Marina Prior.
---
FRIDAY, DECEMBER 15, 2017
Boyup Brook announces 2018 line-up
Organisers of the 2018 Boyup Brook Country Music Festival have announced the line-up of entertainers for the event.
To be held from Thursday February 15 to Sunday February 18, Boyup Brook is billed as one of the top country music festials in the nation.
The star line-up includes Craig Adams, Jasmine Atkins, Billy Bridge & Rebecca Nye, Kathy Carver & Desert Mist, Sandie Dodd, the Benn Gunn Band, Codee Lee Band, Pete Delle Coste, Kate Hindle, Hussy Hicks, Keith Jamieson & Alisha Smith, Latehorse, Donna Lou & the Jay Katz, The McClymonts, Ray Rider, Graham Rodger, Simply Bushed and Warren H Williams (with Dani Young).
In addition to the music, the festival has a street carnival, truck and ute musters, buskers and markets as well as the West Australian Country Music Awards.
Industry activities such as workshops, a panel session on songwriting, bush poetry and more are also a part of the festival program.
Weblink – www.countrymusicwa.com.au.
---
WEDNESDAY, DECEMBER 13, 2017
Buried Country Homecoming
Buried Country: Live in Concert – the touring stage show version of Clinton Walker's iconic book/film/CD "Buried Country: The Story of Aboriginal Country Music" – will have a "homecoming" in Tamworth this January.

Co-presented by the Jimmy Little Foundation, the show will be staged in the city's Capitol Theatre during the country music festival on Sunday January 21.
Buried Country came out in 2000 and after the book and album were re-released in new editions in 2015, a new found success propelled it up onto the stage, premiering in Newcastle in August last year. It subsequently appeared at Melbourne Festival and Artlands Dubbo, and then, even despite the sad death of cast-member Auriel Andrew, at the Port Fairy Folk Festival and Dark Mofo in Hobart in 2017.
Buried Country's Tamworth Festival concert at the Capitol Theatre on Sunday, January 21, is a much anticipated homecoming to where the show began two years ago, and its first full-scale performance at Australia's home of country music.
"The program brings together a rotating cast of star singers from across the generations and across the continent performing a selection of the genre's greatest hits," a spokesman said. "It is a moving and coherent song-cycle full of laughter as well as tears, complete  with a video-remix component drawn from the original Buried Country documentary plus a production design based on artwork by famed Aboriginal painter the Blak Douglas."
Buried Country appearances will include legendary elders like Roger Knox and L J Hill with those by rising younger talents like Leah Flanagan, Luke Peacock and James Henry and those in between like Warren H Williams, Buddy Knox and Franny Peters-Little.
"House-band the Backtrackers, under the musical directorship of Brendan Gallagher, numbers an all-star line-up of some of the country's hottest pickers. The repertoire includes classic songs written by the likes of Bob Randall, Jimmy Little, Bobby McLeod, Vic Simms, Black Allan Barker and Harry Williams, many of whom cut their teeth in Tamworth."
Co-presenting the show in Tamworth is the Jimmy Little Foundation. Jimmy Little was the first Aboriginal musician to achieve mainstream success in Australia enjoying a career that spanned six decades.
Jimmy's music saw him officially recognised as a National Living Treasure, awarded an Order of Australia Medal and induction into the music industry's ARIA Hall of Fame in 1990, and on to the Country Music Roll of Renown in 1994. Jimmy died in 2012 after a long illness.
Pictured (from top): Leah, Buddy, Roger, Warren H.
Weblink – www.buriedcountry.com.au.
---
MONDAY, DECEMBER 11, 2017
TSA semi finalists
Semi finalists have been announced for Tamworth Songwriters' Association activities this January.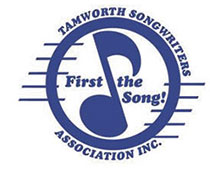 In key categories, they are...
Bush Ballad... A Dog Or Two by Anita Ree, A Thousand Different Pictures by Sharon Heaslip, Battered Old Quarts by Gerard Hintz, The Clarence River by Dale Duncan, Ray Essery & Keith Jamieson, Corner Country Traveller by Peter Coad, Dad's Younger Days by Sharon Heaslip, His Last Rodeo by Lex Kunst, The Legend Of Wally Dowling by Brian Letton & Warick Edwards, Mother Nature by Keith Jamieson, The Plains of Nappa Merrie by Graham Rodger, Uncle Harry by Peter Simpson, We Still Sing Three Rivers Hotel by Ian Quinn, Woman Of The Outback by Graham Rodger and Yesterday's Men by Lex Kunst.
Contemporary Ballad... A Lifetime Loving You by Carmelo Cacciola, Beautiful Silence by David Carter, Merelyn Carter & Antonio Corea, Behind The Seen by Brendan Smoother, Blow My Way by Luan Baldwin, Bourbon Every Time by Allan Caswell, Mary V I Harrison, Robyn Hull, Shirley Lynn, John Collins & Michael Carpenter, Can't See Me by Ali Sacipovic, Coat of Arms by Kalesti Butler & Anita Ree, Couldn't Do This On My Own by Ali Sacipovic, Gypsy Heart by Rebecca Lee Nye & Peta Cherae Peters, If I Don't Have Love by Peter Christie & Roger Corbett, Jacaranda Tree by Col Finley, Just Down The Hall by Lola Brinton & Kevin Bennett, Life's About The Little Things by David Carter, Tori-Rae (Davies), Jason Forsyth, Donna Mathews, Iona Grace, Merelyn Carter & Samantha Bellamy, Little Country Town by Brian Stitt, Leaving Old Ireland by Patricia Thompson, Looking Through The Eyes Of A Child by Heath Watts, Mountains To The Sky by Gerard Hintz, Nobody Wanted To Know by Shaza Leigh & Anthony Brookes, Not Counting The Days Go By by Scott Douglas & Emily Joy, Once In A While by Wendy Wood, One Tear In My Heart by Rebecca Lee Nye & Peta Cherae Peters, Our Love Will Always Live by Graham Rodger, So Close Not Far Enough Away by Michael Carpenter, Kylie Whitney & Casey Atkins and Want To Sing by Ian Burns.
Contemporary Song... Above The Blue by Col Finley, Because I Have You by Sharon Heaslip, Beside Myself by Scott Douglas & Paul Grierson, Brisbane To Barbed Wire by Ian Quinn, Cars And Guitars, by Rory Phillips & Roger Corbett, Control by Chloe Styler, Country Rhythm by John Abbott, Crazy For One by Tony King & Roy Nicolson, Don't Worry 'Bout That by Rebecca Lee Nye & Peta Cherae Peters, Drive by Rebecca Lee Nye & Billy Bridge, Dust If You Must by Tony King & Rose Milligan, High Hopes by Allan Caswell & Michael Carpenter, High Time Rollin' by John Abbott, Karma Cafe by Wendy Wood, Keep This Old Truck Tickin' by Greg Champion & Johnny Chester, Lately by John Murphy, May There Always Be A Country Hall by Lex Kunst, Me And The Radio by Rebecca Lee Nye & Billy Bridge, My Midnight by Luan Baldwin, Not Where I'm Supposed To Be by Wendy Wood, Pass Me By by Chloe Styler & Lyn Bowtell, The Secret's In My Eyes by Kalesti Butler & Val Butler, So Much More by Renee McAlpin & Luke O'Shea, Stand Tall by David Carter & Merelyn Carter, Storm Chaser by Chloe Styler & Lyn Bowtell, Sweden by Chloe Styler, Talking 'Bout Brooks And Dunn by Ali Sacipovic, Travelling With You by Lloyd Back and You're Not The One by Kalesti Butler, Roger Corbett & Kathy Dobson.
Finalists for the New Songwriter Award are...
Carmelo Cacciola with A Friend Forever and A Lifetime Loving You, Lloyd Clarke with Threading The Eye Of The Needle, Scott Douglas & Emily Joy with Not CountingThe Days Go By, Arna Georgia & Michael Carpenter with Broke And Single, Scott Leslie with All Is Well, David Martin with Eight O Three To Eight Three O and North Coast Road,David Martin & Eileen Newell with Jacaranda, Dane Owen with In This World, Inner-City Daze, Inside My Head and You And Me, Ali Sacipovic with Engine Angels, Noeleen Smith with The Bottle and Since You Came Along, Ron Till with Railway Man, Gina Timms with Thank You and True Aussie Hero, Heath Watts with Belle Of The Ball, Leonie Wheeler & Stuart Seymour with Made In Australia and Kylie Whitney & Casey Atkins with Patsy Cline Times Two.
Semi-finalists for additional Songwriter Salute Awards categories can be viewed on the TSA website together with semi finalists in the TSA National Songwriting Contest. A full listing can be viewed on the TSA website.
The TSA will be showcasing a number of finalists in the Association's weekly program "TSA Showcase" on Capital Country Radio from this Tuesday at 9pm.
Weblink – www.tsaonline.com.au.
---
SATURDAY, DECEMBER 9, 2017
Star Maker finalists announced
Ten of Australia's top emerging country artists will vie for the honour of becoming the 39th Toyota Star Maker in a winner-takes-all, free event during the 2018 Tamworth Country Music Festival this January.

The star search takes place at Country Music Capital's Bicentennial Park (known as Toyota Park for the duration of the Festival) on Sunday evening January 21.
And the finalists are... Brad Cox (from Jindabyne, NSW), Tanya Cornish (Tintinara, SA), Emily Joy (Sorrento, WA), Heath Milner (Mackay, Qld), Tammy Moxon (Hermit Park, Qld), Taylor Pfeiffer (Walkerville, SA), Cassidy Rae Gaiter (Flagstaff Hill, SA), Jake Sinclair (Springhurst, Vic), Chloe Styler (Gold Coast, Qld) and Hayley Wilson (Aspley, Qld).
Toyota Star Maker Co-ordinator Cheryl Byrnes said it was always a joy seeing who applied for Toyota Star Maker each year.
"Within the industry, the quest is a highly-respected vehicle and there are any number of aspiring artists wanting to emulate the feats of previous winners such as Keith Urban, Lee Kernaghan and Beccy Cole," Cheryl said.
"It's the ideal platform for artists to showcase what they have. It's the perfect jumpstart to any career, with the $100,000 prize package that goes along with the prestige of the title.

"Many of the benefits of being part of the Toyota Star Maker family are intangible – but absolutely priceless. The networking among the past alumni and the current crop of Star Makers is extraordinary. You can't put a price on that."
Toyota Australia spokesman Andrew Wearing said he was delighted to see continuation of Toyota's support of Star Maker.
"It's a wonderful thing that Star Maker continues to be accessible to a worldwide audience through live-streaming in the park," he said.
Toyota Star Maker continues the tradition as the main event of the first weekend of the biggest music festival in Australia.
For the second time in its long history the event will be free to the public with all 10 finalists being judged on the night to decide the winner who will receive a prize package which includes the use of a new Toyota motor vehicle and an unlimited fuel card for 12 months plus guaranteed performances at major festivals and events throughout Australia.
The 2018 Toyota Star Maker event will include a performance from outgoing title holder Rachael Fahim as well as compere and Star Maker 1996 winner Darren Coggan.
Weblink – www.starmaker.com.au.
---
FRIDAY, DECEMBER 8, 2017
Senior Academy students announced
The class of 2018 has been announced for the Country Music Association of Australia (CMAA) Academy of Country Music.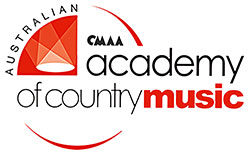 Participants are... Ainslie Allen (Porirua City, NZ), Benny Allen (Menzies Creek, Vic), Mikayla J Birthisel (Tannum Sands, Qld), Maddison Collier (Leumeah, NSW), Rachael Duggan (Gracemere, Qld), Lara Duncan (Avalon Beach, NSW), Jessica Emily (Belmont, Qld), Brittany-Elise Johansen (Clinton, Qld), Aaron Jurd (Toronto, NSW), Mitchell Lyneham (Wynnum West, Qld), Matthew Munro (Bundaberg, Qld), Blake O'Connor (Port Macquarie, NSW), Jessica Panegyres (Glenbrook, NSW), Mellissa Preusker (Hope Valley, SA), Cath Purcell (Mt Isa, Qld), Tegan Reid (Tauranga, NZ), Elizabeth Steadman (Kootingal, NSW), Kevin Sullivan (Gerringong, NSW), Jarred Taylor (Tamworth, NSW), Kaitlyn Thomas (Wallan, Vic), Rebekah Thornton (Nambour, Qld), Sammy White (Townsville, Qld), Kelly Winning (Riverview, NSW) and Kim Wright (Blackstone, Qld).
Instrumental participants are Joel Cummins (Gulgong, NSW), Luke Dallas (Moonbi, NSW), Molly Goodeve (Cambridge, NZ), Sharon Russel (Dehradun, India) and Ben Westphal (Rothwell, Qld).
The course runs in Tamworth for two weeks culminating in a graduation concert just prior to the start of the January country music festival.
Weblink – academycountrymusic.com.au.
---
THURSDAY, DECEMBER 7, 2017
Lee on the radio
Lee Kernaghan will host a regular country music program on the Triple M regional network next year.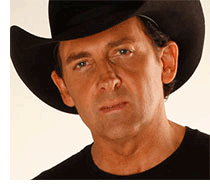 From mid-January, the Aussie country star will present The Range With Lee Kernaghan each Sunday morning from 6 til 8, "sharing his love for country music and the stories and artists behind 'Today's Best Country'."
Lee has long been a champion of the country music scene with two million album sales, 34 chart topping singles, four ARIA awards and 36 Golden Guitars.
He has been named Hit Maker of the Decade twice, in 2001 and 2011, for having more chart hits in Australia than any other country music artist in the world.
Southern Cross Austereo's regional head of content Mickey Maher said: "We are looking forward to showcasing great country music from Australia and the world across our Regional Triple M network and syndicated partners.
"To have someone of Lee's calibre host the show is the icing on the cake!"
"I'm super excited to be hosting The Range in 2018 and to get the opportunity to play some of the hottest country songs from Australia and around the world," Lee said.
"I grew up on country and it literally has been the soundtrack to my life. So I'm looking forward to cranking out some great tracks and having people tune in, turn up their radios and be a part of the show."
The new show begins on January 28 during the Australia Day long weekend, the day after the 2018 Golden Guitar Awards in Tamworth and will be heard on more than 66 stations.
Named Australian of the Year in 2008, Lee has raised millions of dollars for drought, flood and bushfire relief, hospitals, schools, ambulance and volunteer organisations.
Weblink – www.leekernaghan.com.au.
---
TUESDAY, DECEMBER 5, 2017
Jessica release with Warren H
Jessica Mauboy has released a cover of the classic song Always On My Mind with Warren H Williams.
The track features on the second album from the television series "The Secret Daughter".
Warren is an elder, mentor and a significant part of Jessica's wider Aboriginal family connections.
It was Warren H who opened the door at CAAMA Music to the then 11 year old Jessica, immediately recognising her vocal talent.
He swiftly got her into the studio where Jess was able to record for the first time.
In 2004 at age 14, Jessica won the Tamworth grand final of the Telstra Road to Tamworth talent search and reclorded a cover of Cyndi Lauper's Girls Just Wanna Have Fun before moving further into the pop music field with her involvement in Australian Idol.
Fast forward to the Yabun Festival in January this year when a chance meeting saw Jessica and Warren H make a pact to record together again.
With a tight schedule and little time outside of her television and promotion responsibilities, Jessica made the duet project happen in the course of her busy life by writing Warren into an episode of "The Secret Daughter" (Season 2).
Warren plays a cameo role in a scene which showcases a duet of Always On My Mind performed acoustically around a campfire.
Weblink – www.facebook.com/WarrenHWilliamsMusic.
---
MONDAY, DECEMBER 4, 2017
Morgan weds Kelsea
Rising Aussie country star Morgan Evans has tied the knot with his American star beau Kelsea Ballerini.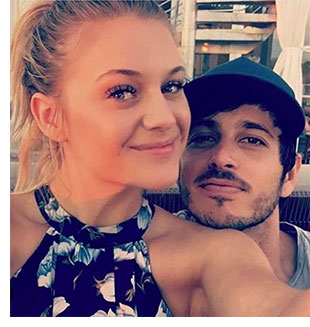 News of the US time Saturday wedding was announced yesterday by various media.
One such medium, countryfancast.com. reported the couple exchanged vows in Cabo San Lucas, Mexico.
"With our careers, we get to do what we love, then we get to find time to be with who we love. I think that makes for a really full life – when you can do everything that you want, and then share it with someone," said Kelsea.
"In the lead-up to a wedding, you ask a lot of your married friends — especially people that are in similar situations or similar age — 'Does anything change or is it just the same but a little more awesome?' Everyone keeps telling us, 'Ah, it gets better,'"
Morgan added: "And so whatever that means, I'm looking forward to that, and it's gonna be fun."
The couple met in Australia when they co-hosted the CMC Awards. After a whirlwind nine months of dating, they got engaged last Christmas.
Photo: a selfie of the happy couple from Morgan's Instagram.
---
FRIDAY, DECEMBER 1, 2017
Bungendore finalists
Finalists have been announced for the 21st Stan Coster Memorial Bush Ballad Awards to be staged during the 2018 Bungendore Country Muster in February.
They are...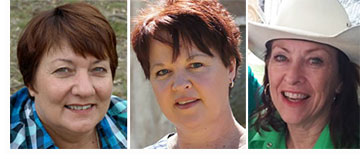 For the Female Vocal award... Sharon Heaslip with A Thousand Different Pictures, Trudy Hintz with Saddle Up And Ride and Dianne Lindsay with Uncle Harry.
Pictured at right (from left): Sharon, Trudy and Dianne.
And below: Brian, Tom and Graham.
For Male Vocal... Brian Letton with The Boyup Brook Waltz, Tom Maxwell with Behind The Boundary Gate and Graham Rodger with Our Love Will Always Live.
For Album of the Year... A Thousand Different Pictures by Sharon Heaslip, The Plains Of Nappa Merrie by Graham Rodger and Western Australia Calling Me Home by Brian Letton.
For the Songwriter award... Dale Duncan, Keith Jamieson & Ray Essery for The Clarence River, Brian Letton & Warwick Edwards with The Legend Of Wally Dowling and Graham Rodger with No More Waltzing Matilda.
For New Talent... Kate Daniel with Trading My Crown For A Ring, Bob Gregory with The Ghost Of Bold Ben Hall and Jim Samphier with Greendog.
For Instrumental or Vocal Group or Duo... Terry Bennetts with Turquoise Bay, Lindsay Butler & Anthony Baxter with Things Are Not The Same On The Land and Peter Simpson & Alisha Smith with The Bushman's Song.
For Comedy Song of the Year... I've Been Married Mate by Nev Malloy & Bob Gregory, The Old Bush Telegraph by Sharon Benjamin and She's Gotta Be Emu Export Mate by Brian Letton.
The awards have attracted nominations from the very best Australian country artists this country has to offer, said a spokesman for the orgaisers, proving that the bush ballad is thriving and is a major component of today's modern country music industry.
Winners will be announced on Saturday February 3. The Festival of Australian Country Music (more widely known as the Bungendore Muster) turns 33 at the time.
Announcements and presentations to the successful artists will take place with a special concert that evening on the Greg Gordon stage at the Bungendore Showground featuring performances by all 2018 finalists.
"These awards are a true celebration of the Bush Balladeer and the music of Australia and an experience never to be forgotten," the spokesman said.
Weblink - bungendorecountrymusicmuster.com.au.
---
THURSDAY, NOVEMBER 30, 2017
Longhorn Festival
A bevy of Aussie country acts will descend on the northern NSW town of Deepwater in February for the Longhorn Festival.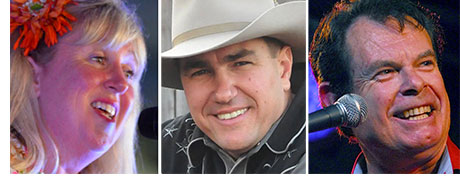 Stars including Jeff Brown, Col Finley, Bob Howson and Graham Rodger will be supported by Andy Abra, Kylie Adams-Collier, Terry Clark, Peter Smokie Dawson, Keith Dunn, Amanda Faulkner, Amber Goldsmith, David Prior, Dave Proust and Anita Ree will appear.
The event will run over three days, Friday, Saturday and Sunday, February 9, 10 and 11 at Deepwater Inn on the New England Highway with space available for camping.
A walk-up artists competition will be held on the Friday morning with "great prizes" available for those judged to be winner and runner-up.
Further information and tickets can be obtained here.
Pictured (from left): Kylie, Jeff and Graham.
---
WEDNESDAY, NOVEMBER 29, 2017
Allan honoured
Allan Caswell, one of Australian country music's most prolific songwriters, has been honoured with his own exhibit in at the Australian Country Music Hall of Fame in Tamworth.
Allan has written songs for many artists over the years and he has had a great many successes, many of these with his own recordings.
His exhibit, which includes his beloved bowler hat along with a guitar which helped him pen his first four Golden Guitar winning songs, was unveiled in on Friday where some of his closest country music friends gathered for the moment.
"It's special," Allan told the city's Northern Daily Leader. "It shows how long I've been doing it for, there's a photo of me without a beard and I can't remember how long it's been since I haven't had one.
"I'm really big on the history of it all. I'm right next to Denise Morrison who has been my close friend for as long as I can remember."
Allan said he was pleased Australian country music had a permanent tribute in Tamworth.
Photo: Allan pictured with his exhibit.
Weblinks – www.countrymusichalloffame.com.au, www.allancaswell.com.
---
TUESDAY, NOVEMBER 28, 2017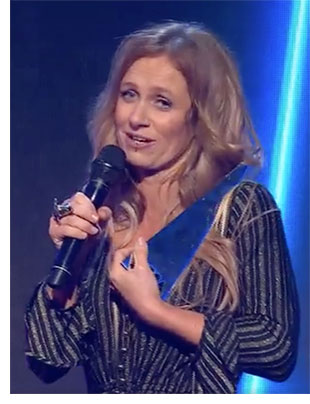 Kasey wins Country ARIA
Kasey Chambers has won the 2017 ARIA Award for Best Country Album with her latest release Dragonfly.
Kasey beat fellow finalists Lee Kernaghan with his 25th Anniversary Album, The McClymonts' Endless, Shane Nicholson's Love And Blood and O'Shea's 61-615.
All Our Exes Live In Texas won the Best Blues & Roots award with When We Fall from fellow finalists Busby Marou with Postcards From The Shell House, Paul Kelly & Charlie Owen with Death's Dateless Night, Archie Roach with Let Love Rule and Tash Sultana with Notion.
John Clarke's Clarke's Classics won Best Comedy Release from a field that included Buddy Goode's More Rubbish.
The Awards, presented by the Australian Recording Industry Association, were announced in Sydney tonight.
Photo: a capture from the video of Kasey's acceptance speech.
Weblink (for a full list of winners) – www.ariaawards.com.au.
---
MONDAY, NOVEMBER 27, 2017
John portraits on show at NERAM
Well known country music photographer and writer John Elliott will have an exhibition of his works featured at the New England Regional Art Museum in Armidale (NSW) from next month.
The exhibition – titled "Gifted Country: Portraits by John Elliott" – will run from Friday December 15 until Sunday March 18.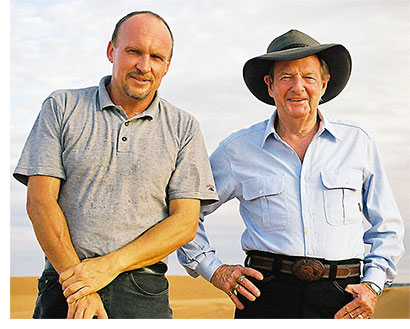 As an official event of the 2018 Tamworth Country Music Festival, the exhibition will be opened by Tamworth Mayor Col Murray at 6pm on December 15. Emerging Aboriginal country music singer Quarralia Knox will perform at the opening.
John has been taking portraits of Australian country music artists for more than 30 years and this exhibition brings together a selection of his iconic images of stars such as Slim Dusty, Kasey Chambers, Lee Kernaghan and many more.
"Country music and photography are two passions that drive my life," said John. "Photographing country artists is my way of saying 'thank you' to the singers for the music that sustains me. All great country music has a respect for the past and I hope my photographs help young artists connect with what came before."
John says he is as passionate about photography today as he was when he started clicking away in the 1960s. "Taking pictures is a bit like breathing; it's something I do every day.
"Photography is another tool in the storytelling process and the longer I keep learning about photography the better I get at it. My work depends a lot on my ability to get close to my subjects. I spend more time developing that close working relationship with the subject than I do on the photography."
The exhibition will feature large-scale prints, memorabilia, moving images, data projection, performances, photography workshops and talks by John.
"Elliott has worked closely with every significant Australian country music performer, especially Slim Dusty with whom over many years he developed a creative rapport which is seen in his photographs and the many projects that they did together including the Slim Dusty Living Legend Stamp Series, multiple publications and books as well as a number of album covers," said Robert Heather, Art Museum Director.
"(The exhibition) will also be an opportunity for visitors to the 2018 Tamworth Country Music Festival to make a detour through Armidale and discover the collections here at the New England Regional Art Museum and our beautiful city," he said.
John has been a writer, photographer and documentary maker who is mainly concerned with Australian culture, the bush and music.
His work is published regularly in magazines and newspapers and he has authored fourteen books including the best-selling On The Road With Slim (Harper Collins, 2002) and Where Country Is, a pictorial history of the 25 years of Australian Country Music from 1985 to 2005 (Rural Press, 2005).
John received a Churchill Fellowship in 2005 to study social documentary photography and publishing and has exhibited in galleries around Australia, his exhibition "1000 Mile Stare" was commissioned by the National Portrait Gallery in 2004.
Weblink – www.neram.com.au/country-music-under-the-lens-at-neram.
---
FRIDAY, NOVEMBER 24, 2017
Branxton Drover's Camp tomorrow
The third annual Country at the Camp music festival will be held at Drover's Camp near Branxton (NSW) tomorrow, Saturday.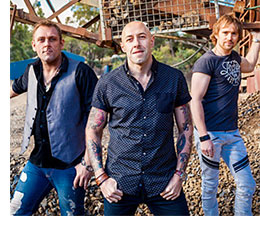 The event kicked off in 2015, born out of the love of a good time and of course, great country music, according to a spokesman., with a combination of "laid-back atmosphere, stellar line-up of artists and beautiful bushland setting" proving a winning formula.
This year's Country at the Camp will be headlined by award-winning trio The Wolfe Brothers who have gone from strength to strength since they captured the nation's attention on Australian's Got Talent in 2012.
In 2014, the band won Country Music Channel's New Artist Of The Year award and, two years later, Group Of The Year.
Joining the Wolfe Brothers on the artist roster this year will be Crawfish Stew, Jade Holland, Kaylens Rain, Sarah Leete, Outlaw Avenue, Tailgate Drive (featuring Troy Kemp and Damien Baguley), The Trade-Ins and Whiskey Business.
Up-and-coming Cessnock singer Finnian Johnson will also appear, together with popular local band the Gasoline Halos.
Drovers Camp is located just out of Branxton on Elderslie Road.
Gates will open at 11.30am with activities kicking off at noon. Camping sites are available.
Weblink – countryatthecamp.com.
---
THURSDAY, NOVEMBER 23, 2017
More gongs for Keith
Keith Urban took home three gongs at the American Music Awards in Los Angeles on Sunday.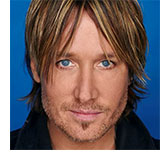 The Aussie country star swept the country awards for which he was nominated and seemed genuinely shocked with his triple – for Male Artist, Song and Album according to a report by music-news.com.
He won the Album award for Ripcord, of course, and Favorite Song for Blue Ain't Your Colour.
The latest awards follow Keith's recent win at the American CMAs and four more awards in June from the CMT (Country Music Television Awards) in Nashville.
Keith's wins were for Video and Male Video of the Year with Blue Ain't Your Color, Collaborative Video of the Year for The Fighter with Carrie Underwood and a Social Superstar award.
The Fighter was inspired by Keith's marriage to actress Nicole Kidman who watched proudly from the audience.
Weblink – www.keithurban.net.
---
WEDNESDAY, NOVEMBER 22, 2017
2018 Golden Guitar finalists
Finalists for the 2018 Toyota Golden Guitar Awards - the 46th Country Music Awards of Australia – were announced in Sydney yesterday.
Leading the charge with six finalist places each are Kasey Chambers, Travis Collins & Amber Lawrence (as a duo) and The McClymonts.
The full listing...
Alt Country Album of the Year

Dragonfly by Kasey Chambers (producers Nash Chambers & Paul Kelly)
From The Bottom of A Well by Brad Butcher (producer Matt Fell)
Love And Blood by Shane Nicholson (producer Matt Fell)
Queen Of Boomtown by Gretta Ziller (producer Paul Ruske)
Real Class Act by Fanny Lumsden (producer Matt Fell)

Contemporary Album Of The Year

61-615 by O'Shea (producer Lindsey Jackson)
Coming Your Way by Drew McAlister (producer Andy Mak)
Endless by The McClymonts (producer Andy Mak)
Get On Your Feet by Adam Brand (producers Alex Kline & Erin Enderlin)
Our Backyard by Travis Collins & Amber Lawrence (producer Matt Fell)
Traditional Album of the Year

Lighthouse by Ashleigh Dallas (producer Brett Dallas)
The Wide Horizon by Darren Coggan (producer Ben Edgar)
All You Need Is Music by Davidson Brothers (producers Mark Thornton & Larry Marrs)
All Australian Girl by Tania Kernaghan (producer Stuart French)
The Hungry Mile by The Bushwackers (producer Roger Corbett)
(The winners of the album categories will vie for the overall Album of the Year Golden Guitar.)
Male Artist of the Year

Adam Brand with Get On Your Feet
Brad Butcher with From The Bottom Of A Well
Darren Coggan with The Wide Horizon
Matt Cornell with My Soundtrack
Shane Nicholson with Love And Blood

Female Artist of the Year

Kasey Chambers with Dragonfly
Ashleigh Dallas with Lighthouse
Tania Kernaghan with All Australian Girl
Fanny Lumsden with Real Class Act
Aleyce Simmonds with More Than Meets The Eye

Group or Duo of the Year

The Bushwackers with The Hungry Mile
Carter & Carter with Better Day
Davidson Brothers with All You Need Is Music
The McClymonts with Endless
O'Shea with 61-615
Vocal Collaboration of the Year
The Bushwackers & John Williamson, Sara Storer & The Bush Choir with Waltzing Australia
Kasey Chambers & Paul Kelly with Hey
Travis Collins & Amber Lawrence with Our Backyard
Lee Kernaghan & James Blundell with Back In '92
The McClymonts & Ronan Keating with When We Say It's Forever

Bush Ballad of the Year

Henbury Blues by Dean Perrett (songwriter Neville Anderson)
Just Like Your Dad by Dale Duncan (songwriters Allan Caswell & Manfred Vijars)
Plains Of Nappa Merrie by Graham Rodger (songwriter Graham Rodger)
Uncle Harry by Dianne Lindsay (songwriter Peter Simpson)
We Still Sing Three Rivers Hotel by Ian Quinn (songwriter Ian Quinn)

Heritage Song of the Year
Dirt Under My Nails by The Bushwackers (songwriter Rich Davies)
Never Never Land by Tom Curtain feat Luke O'Shea (songwriters: Tom Curtain & Luke O'Shea)
Our Backyard by Travis Collins & Amber Lawrence (songwriters Amber Lawrence, Travis Collins, Matt Scullion)
Outback Club Reunion by Lee Kernaghan (songwriters Garth Porter, Lee Kernaghan, Colin Buchanan)
Roll On by Fanny Lumsden (songwriter Fanny Lumsden)
Instrumental of the Year

Easy Does It by The Bushwackers
Eva Waits by Tommy Emmanuel
Evelyn's Kitchen by Davidson Brothers
Pick Me! by Michael Fix
Porch Pickin' by Mickey Pye
Bluegrass Recording of the Year
Back Where I Started by Davidson Brothers
Cumberland Plain by The Morrisons
Long Way Over by Wide Island
Southbound Train by Runaway Dixie
Too Young, Too Cute, Too Pretty by Carpenter Caswell
New Talent of the Year

Casey Barnes with The Way We Ride
Brad Butcher with Well Dressed Man
Matt Cornell with It's Only Midnight
Judah Kelly with Count On Me
Small Town Romance with Halfway Up The Hume
Song of the Year
Don't Wish It All Away by The McClymonts (songwriters Brooke, Sam, & Mollie McClymont, Lindsey Jackson)
Our Backyard by Travis Collins & Amber Lawrence (songwriters: Amber Lawrence, Travis Collins, Matt Scullion)
Outback Club Reunion by Lee Kernaghan (songwriters Garth Porter, Lee Kernaghan, Colin Buchanan)
Safe by Shane Nicholson (songwriter Shane Nicholson)
Satellite by Kasey Chambers (songwriters Kasey Chambers & Harry Hookey)

Video Clip of the Year
Damn Good Mates by Lee Kernaghan (director Duncan Toombs)
Don't Wish It All Away by The McClymonts (director Jeremy Dylan)
Never Never Land by Tom Curtain featuring Luke O'Shea (directors Tom Curtain & Luke O'Shea
Our Backyard by Travis Collins & Amber Lawrence (director Paul Stefanidis)
Satellite by Kasey Chambers (directors Duncan Toombs & David Bromley)

Single of the Year
House by The McClymonts
Kiss Somebody by Morgan Evans
Our Backyard by Travis Collins & Amber Lawrence
Safe by Shane Nicholson
Satellite by Kasey Chambers
At the finalist announcement, Minister for Tourism & Major Events Adam Marshall said the NSW Government was proud to support the Golden Guitar Awards and Tamworth Country Music Festival, "such a renowned regional event".
"The ... Festival is recognised world-wide, attracting significant overnight visitation to the State and delivering important economic and community benefits," he said. "It's an absolute standout on our NSW Events Calendar and we look forward to welcoming the many artists and visitors to the region next year for 10 days of great entertainment and regional NSW hospitality.
"Congratulations to all of the finalists announced today for the 2018 Golden Guitar Awards, the most prestigious award ceremony for the Australian country music industry."
Commencing in 1973, the Awards are the nation's longest running music awards and play an important role in developing and promoting Australian country music talent and is the pinnacle event of the Toyota Country Music Festival in Tamworth.
The Festival will run from Friday January 19 to Sunday January 28 with the 46th Toyota Golden Guitar Awards on Saturday January 27 at the Tamworth Regional Entertainment & Conference Centre. Tickets are on sale now and available via www.tcmf.com.au.
The Toyota sponsored Awards are supported by APRA AMCOS, Coca-Cola, Country Music Capital News, the NSW Government, Qantaslink and Regional Australia Bank.
Dobe Newton, Chairman of the Country Music Association of Australia which organises the Awards in conjunction with Tamworth Regional Council, said: "Today's finalists announcement has demonstrated the quality and depth of talent we have in Australian country music across a range of genres, with many artists receiving their first nomination and others multiple nominations."
---
TUESDAY, NOVEMBER 21, 2017
Vale – Wally Sparrow
Long-time South Australian country music broadcaster, writer, recording artist and industry personality Wally Sparrow died at his home yesterday morning. He would have been 75 tomorrow.
A tirelesss worker for country music in Australia, and particularly South Australia, for more than 50 years, Wally worked as a songwriter, singer, recording artist, promoter, broadcaster and with the industry organisation SACCM (South Australian Council for Country Music).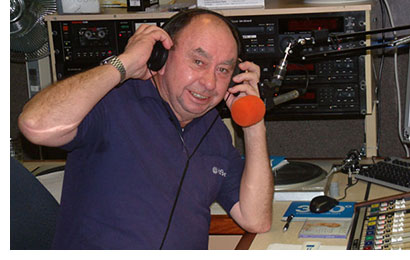 Concentrating more on broadcasting in recent years, Wally has been widely recognised for his contribution to country music, including various radio awards and induction into the Australian Country Music Hands of Fame in Tamworth in 2008 and the SA Country Music Hall of Fame at Barmera.
Fifty-five years in the industry as an entertainer, singer, musician, comedian, songwriter, compere, producer, journalist, adjudicator and trainer, Wally performed all around Australia, the USA, Canada, Fiji, Japan and on cruise ships.
With three albums under his belt, Wally was particularly known for his country music broadcasting and writing including a regular weekly column on country music in the SA Stock Journal and for regular contributions to Capital News, the Country Music Bulletin and Country Roundup. He says at one stage he was writing more than 100,000 words a year.
Wally reported on the latest industry news weekly to Dave Prior's Coast to Coast, a program broadcast out of Sydney's 2UE and at one stage picked up by 30 stations around Australia. He presented a program of country music once a fortnight on the ABC for a period of time and had been a regular guest on ABC, Coast FM, Hot FM Mildura, 4TTT in Townsville and 101.5 FM in Brisbane.
Wally was made a Tennessee Ambassador of Goodwill in Australia by the Tennessee Governor following a visit to the area in 1997 when he was involved in a lot of media work and also worked with schoolchildren in Alabama and Tennessee.
As a result of his visit to Ohio, the Musicians Union formed a group that started off the Ohio Country Music Alliance, based on the SA Council for Country Music with which he was involved from the outset serving on its steering committee and then served as secretary and CEO over a 10-year period. During this time, he wrote the Council newsletter Prelude.
In 2001, Wally was presented with the SACCM Industry Award for his efforts in helping to develop the industry in this state.
During his career, Wally was a judge of the ARIA Awards and Golden Guitars as well as at numerous talent quests in SA, Victora and Queensland and introduced the Champion of Champions concept to his home state.
In his working life, Wally worked professionally in sales and journalism. He had a degree in agricultural studies and had considerable training in marketing. All of his working life was spent in the agricultural chemical industry in sales, research and development.
During the latter patrt of his working life he had become a horticultural specialist and wrote a monthly column for Rural Press on the subject.
---
MONDAY, NOVEMBER 20, 2017
Terry dominates Gidgee Awards
West Australian based Terry Bennetts has dominated this year's Gidgee Coal Bush Ballad Awards announced yesterday.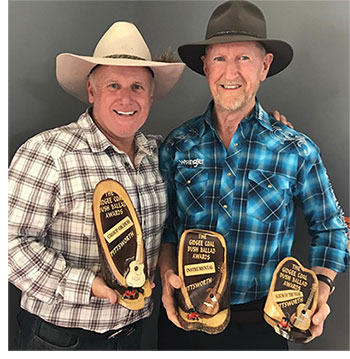 Terry won two awards... Album of the Year with Salt Of The Earth and Instrumental with Turquoise Bay.
Kylie Castle won the Female Vocal award with Under The Belah Trees while John Smith won the Male Vocal award with R.M.
Peter Simpson & Dianne Lindsay took out the songwriting award with The Bridge and Ricky Shippe was honoured with the Legend Award.
The Group or Duo/Collaboration award went to Dale Duncan and Keith Jamieson with Yesterday Is History Mate.
Bob Gregory won the New Talent Award with The Ghost Of Bold Ben Hall while fellow New Talent finalist Kate Daniel was presented with an encouragement award.
Ged Hintz won the Comedy/Novelty category with Matilda, The Boxing Kangaroo.
---
SUNDAY, NOVEMBER 19, 2017
National Archives highlight Slim anniversary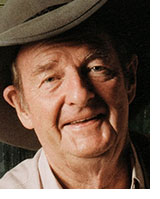 On this day in 1946, Slim Dusty made his first commercial recording, including the song When The Rain Tumbles Down In July which he wrote at the age of 18.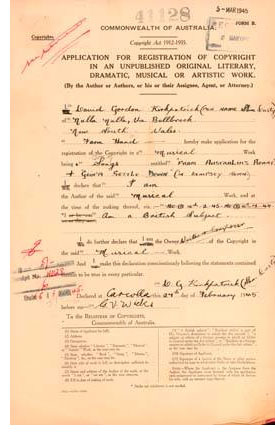 Today, the National Archives of Australia highlighted this aniversary by posting online a copy of Slim's application for copyright on his songs From Australia's Heart and Goin'a Settle Down (In Kempsey Town).
Slim went on to record more than a hundred albums in his lifetime and has sold more than seven million records. He is the recipient of 37 Golden Guitar awards and has been inducted into both the ARIA Hall of Fame Tamworth Country Music Hands of Fame and the Country Music Roll of Renown.
He was also honoured with an MBE (Member of the British Empire) and AO (Officer of the Order of Australia).
Members of the public can view records like Slim's copyright application online at the following address naa.gov.au/collection/search.
Image: the copyright application mentoned in our story.
---
FRIDAY, NOVEMBER 17, 2017
New country music channel set to air
A new, live streaming Australian country music channel will launch on Monday.
Designed to "put Australian Country Music in the hearts and minds of the fans" Country Music World will bring fans Australian only country music videos 24 hours a day, 365 days a year.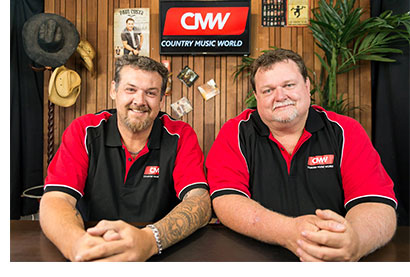 The brainchild of Mick Lockhart and Jay Peters, Country Music World is being billed as something that "will change how fans can see Australian Country Music and will give an incredible boost to Australian Artists".
"We're presenting a video channel here for primarily our newer independent artists, as well as our top recognised label artists," said Mick Lockhart, producer and musician.
"We felt there needed to be a designated platform that promoted our Australian artists 100 percent of the time with no agenda. It's a talent-based industry and we are finding a lot of talented artists aren't surviving in the industry because a lot of fans don't even know they exist, as there are not enough commercial outlets for them to be seen or heard," Mick said.
"So CMW is here with a focus to generate a wider viewing audience which will have a flow on effect as artists can tour to more places and be confident people will know who they are. It will be a boost for the whole industry."
The CMW app will stream to any device and will help fans discover new artists whenever they are watching. It's not a video on demand system like other platforms but a pre-programmed stream of clips over the course of the day."
"One of the big reasons behind what we are doing is to promote new country music," said Jay Peters. "We don't want people just logging in and listening, we want them discovering all the great music that exists in Australian Country Music and we want to promote these fantastic artists."
While taking on the "bigger outlets" might seem like a mountain too hard to climb, Mick and Jay are confident their product will provide a point of difference for Aussie country music fans.
With 100 percent Australian content, a lot of artists who invest heavily in their career and produce quality video clips and albums will have a platform to be heard, Mick and Jay said, something that hasn't always been the case.
"We want to create an awareness for our Australian fans of the amazing talent we have right here in Australia. In the past we've seen so many great acts give up because they can't be heard. Now, these artists that produce amazing music and videos have a voice."
Further information, including subscription option, can be obtained by visiting www.countrymusicworld.com.au.
The Channel will launch on Monday evening at 7 o'clock. Mick (pictured at left) and Jay will be on air via CMW's facebook page – www.facebook.com/CountryMusicWorld.
---
WEDNESDAY, NOVEMBER 15, 2017
Gidgee Coal finalists
Finalists have been announced for this year's Gidgee Coal Bush Ballad Awards to be announced at Pittsworth (Qld) this Sunday at the conclusion of the annual Awards Festival which started on Monday.
And they are...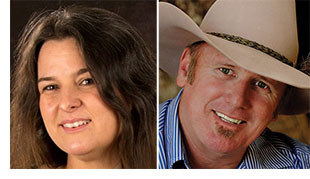 For Female Vocal... Kylie Castle (pictured) with Under The Belah Trees, Sharon Heaslip with A Thousand Different Pictures and Trudy Hintz with Mother Nature.
For Male Vocal... Dale Duncan (pictured) with Clarence River, Bruce Lavender with Hair Growing Inside Me Legs and John Smith with R.M.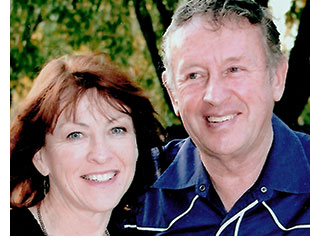 For Songwriting... Ged Hintz with Battered Old Quarts, Bruce Lavender with My Grandad's Wrinkled Old Hands and Peter Simpson & Dianne Lindsay (pictured) with The Bridge.
For New Talent... Kate Daniel with Trading My Crown For A Ring and Bob Gregory with The Ghost Of Bold Ben Hall.
For Group or Duo/Collaboration... Dale Duncan & Keith Jamieson with Yesterday Is History Mate, Dianne Lindsay & Peter Simpson with Aren't We Lucky and The Ree Family with Hot Up Here.
For Instrumental... Terry Bennetts with Turquoise Bay, Ray Cullen with Valma Jean Waltz and Bob Gregory & Nev Molloy with Why Worry Now.
For Album... Terry Bennetts with Salt Of The Earth, Sharon Heaslip with A Thousand Different Pictures and John Smith with To An Old Stockman.

For Comedy/Novelty... Ged Hintz with Matilda, The Boxing Kangaroo, Bruce Lavender with Night Out and Pete Smith with Sort From West Kempsey.
The artist line-up at this year's festival includes Jeff Brown, Dale Duncan, Ray Essery, Gary Fogarty, Kev Groves, Sharon Heaslip, Keith & Caitlyn Jamieson, Bruce Lavender, Dianne Lindsay & Peter Simpson, Alisha Smith, John & Christine Smith and Jim Strohfield.
Weblink here.
---
TUESDAY, NOVEMBER 14, 2017
Alison's talent recognised
Whyalla (SA) singer, songwriter and recording artist Alison Hams has been named a State Finalist in the category of Sustained Contribution by an Individual at the prestigious 2017 Ruby Awards to be held in Adelaide on Saturday December 2.
The Ruby Awards are described as one of the most important ways in which Arts South Australia acknowledges and celebrates the contribution of the arts to the cultural life of South Australia.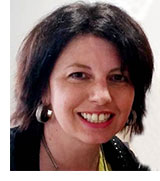 Alison has been appearing on stage since the age of three. Among many other achievements, she danced at State and National Calisthenics for many years before turning to fulltime music.
Her career has seen her appear on national television, tour across Australia, have a song used in a feature film and perform regularly at country music festivals including Tamworth, Mildura, Bay Of Islands (NZ) and in Nashville.
With award wins at the SAMIs (South Australian Music Industry Awards), Independent Country Music Awards and the UK Songwriting Contest, both she and husband Mark Tempany have been inducted into the SA Country Music Hands Of Fame and the Brand SA Hall Of Fame.
Since 2004, Alison and Mark's Stormfront Productions has offered audio and visual recording, songwriting and performance workshops across the state, a popular music tuition service, graphic art, website design and stageshow production for events such as "Carols On The Park".
Stormfront's annual Jamm for Genes charity concert became the highest J4G Fundraiser in SA this year with the event now having donated well over $6000 since its inception.
January will be the 20th anniversary of Alison's debut single release and she says she is now very proud to tutor others,  believing everyone should have access to music regardless of age or ability.
"We've done an awful lot so far, and continue to see the ups and downs of the music industry on a daily basis," she said.
"We're extremely proud of the many young people we've helped train and develop – some for over 10 years. When music is your life's work you hope the young people you now mentor will also dream big and aim to be the very best musicians – and people – that they can be."
---
FRIDAY, NOVEMBER 10, 2017
Adam, Mickey and Abby lend a hand to Jaylene
Country stars Adam Harvey, Mickey Pye and Abby Smith (pictured below, from left) will help raise money and awareness for Bathurst girl Jaylene Reynolds who suffers from Multiple-Systemic Infectious Disease Syndrome (MSIDS), a symptom complex of Lyme Disease and multiple tick borne co-infections.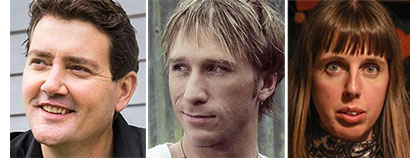 The city's Western Advocate newspaper reports that despite living with the condition for 13 years, it was only in October last year that doctors could finally give her a conclusive diagnosis.
As a result of this MSIDS, the 25-year-old endures issues with her joints, problems with her balance, tremors, severe jaw and mouth pain, fatigue and seizures.
It is uncertain just how she contracted the bacteria, but it was likely from being bitten by a bug of some sort that carried the bacteria, which got into her blood, tissue and muscle fibres and later her brain.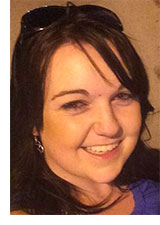 Jaylene (pictured at right) and her mother Jacqui Monroe have been trying to raise money that will cover some of the medical costs and help with the next step in her treatment, an overseas trip.
They contacted Adam in the hope he would help them, and he was happy to put his name to the cause, the newspaper reported.
A benefit concert will be held at Bathurst Panthers on Saturday November 25, featuring Adam, together with local artists Mickey Pye and Abby Smith (half of the duo Smith & Jones).
The three will perform as solo acts and perhaps possibly something together.
Adan said he would also be taking requests. "I will do some of my songs, but what is always good fun is taking requests from the audience," he said.
All proceeds from the night will go to Jaylene. 
Adam has helped raise money for charity previously, but this cause was one he wanted to get behind as it was a condition people knew very little about.
"Hopefully down the track I can help raise some more awareness for this as it was something I had never heard of," he said
Star Maker 2015 Mickey felt the same, saying it takes events like this to help educate people on a lot of issues. "Raising awareness of what happened to (Jaylene) is hopefully going to make it better for the rest of us," he said. 

Jaylene said she was "absolutely speechless" and "blown away" that all the musicians were choosing to help her. 
Tickets for the benefit concert can be purchased from Bathurst Panthers for $40. An auction and raffle will also be held on the night to help raise money.
Anyone who can't attend but wants to help is encouraged to donate to Jaylene's GoFundMe page.
New from Ernie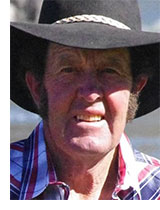 Aussie bush balladeer Ernie Constance will launch his new album this weekend.
The album is titled Lead A Horse To Water.
There are two launch locations... the Cooma Ex Services Club on Saturday night from 7 and Queanbeyan Tigers Club Sunday afternoon from 2.
Guest artists Dianne Lindsay and Peter Simpson will join Ernie for the launch.
Weblink here.
---
THURSDAY, NOVEMBER 9, 2017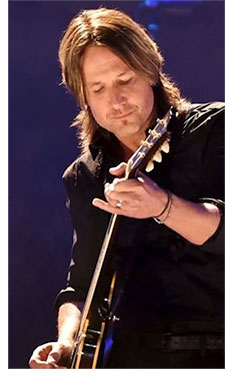 Keith wins another CMA
Australia's Keith Urban has added another American Country Music Association Award to his impressive tally of trophies.
At last night's Awards in Nashville, Keith was presented with Single of the Year for Blue Ain't Your Color, a song written by Steven Lee Olsen, Hillary Lindsay and Clint Lagerberg and recorded previously by numerous artists including Johnny Mathis.
It is understood Keith's version has been by far the most successful commercial release.
Keith was also a finalist for Entertainer of the Year and Male Vocalist of the Year and, with iBlue Ain't Your Color, Song and Music Video of the Year.
Other winners at this year's CMAs included Garth Brooks (Entertainer of the Year), Miranda Lambert (Female Vocal), Chris Stapleton (Male Vocal), Jon Pardi (New Artist), Brothers Osborne (Vocal Duo), Little Big Town (Vocal Group) and Mac McAnally (Musician).
Photo (CMA Instagram): Keith performs at the 2017 CMAs.
Weblink – www.keithurban.net.
---
MONDAY, NOVEMBER 6, 2017
Kyabram RV Country Music Festival
The sixth annual Kyabram RV Country Music Festival will be held this week.
Kyabram is located near Shepparton in north-central Victoria's Goulburn Valley about 200 kms north of Melbourne.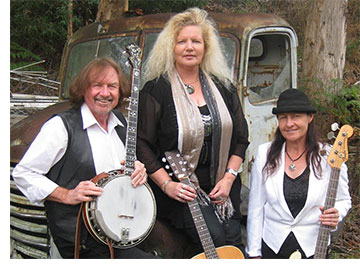 Although a relative newcomer on the festival circuit, the Kyabram event has become a popular destination for RV (recreational vehicle) and caravan enthusiasts as well as country music fans.
The event will be held at the Kyabram Showgrounds over four days from Thursday (November 9) to Sunday (November 12) and will incorporate the town's annual bush market in the main street on the Friday (November 10). The showgrounds will open for a full week (from Tuesday November 7 to Tuesday 14th) to accommodate travellers who want to spend a few extra days in town before or after the festival.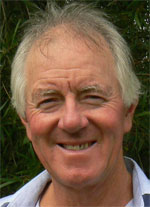 Stars of the event will include John Battle, Olive Bice, Peter Coad & The Coad Sisters, Country Horizon, Col Driscoll, Callum Gleeson, Robyn Gleeson, Jim Hermel & Runaway Dixie (pictured above), The Hoffmans, Trevor Keilar, Brian Letton (pictured at right), Vol Perkins, Evan Platschinda, Roland Storm and Kathy & Ross Vallance.
"The Kyabram Country Music Festival offers a great base for visitors who wish to explore the area and its attractions,"according to a spokesman.
"The high number of early registrations indicates that the event is becoming a regular fixture on the festival circuit with many RV travellers planning well in advance to make Kyabram a destination stopover during their travels."
Festival sponsors include The Kyabram Club, the Kyabram Country Music Club, the Campaspe Shire and the GMCU "our local bank".
Weblink – www.kyrvcountry.com.au.
---
THURSDAY, NOVEMBER 2, 2017
Nambung Muster success
This year's four-day Nambung Country Music Muster (NCCM) saw close to a thousand country music fans enjoy the concerts around the historic Nambung Station shearing shed, 200kms north of Perth last week.
Stars of the Muster included Terry Bennetts, Ginger Cox, Laura Downing, Tom Maxwell and Evan Platschinda supported by the Band of Mates with Outback Paddy, Billy Higginson and Connie Kis Andersen.
Local talent included Sarah Broome, Mark Donohue, Kate Linke, Kevin Lansdell and Warwick Trant.

Boot scooting and old-time dancing were popular to the sounds of Therese and David's Campfire Country. Freshly baked scones, with strawberry jam and cream, were quickly sold out with the local CWA cooking up a storm. Pizza, Indian Curry and ice-cream were also popular with the crowds.
The Bush Poet's Breakfast saw performances by Bill Gordon, Stinger and other talented poets to the aromas of freshly cooked bacon and eggs. The Sunday finale brought all the stars together to sing Waltzing Matilda, We are Proud and a stirring rendition of Slim Dusty's Lights On The Hill.
There were many talented walk-ups this year, according to organisers, with this year's Best Talent award going to singer and guitarist Clive-Bill.
This year, the NCMM raised $16,000 for charity, more than doubling the previous year's effort. This included $1,020 chipped in by Brian White to secure the guitar signed by all of this year's artists. Charities that received donations were Angel Flight Australia, Cervantes Historical Society, Children's Cancer Research WA, CWA Cervantes, Lyme Disease Australia, Make a Wish Albany, Moora Hospital Auxiliary and St John Ambulance Cervantes.
NCMM 2017 acknowledged the work of volunteers and the support of our sponsors Challenge Batteries WA, Tim Butler of WFI Insurance, Emerald Grain, Image Resources, Kosmic Sound Osborne Park, Shane Love and Martin Aldridge - Nationals WA, Afgri Moora, Primaries Moora, Landmark Moora, McIntosh and Son Moora, Cervantes Hardware and Marine, Pinnacles Visitors Centre, Cervantes Bar and Bistro, Jurien Signs, Avon Waste, Shire of Dandaragan and Curtin Radio.
Next year's Muster will run from October 25 to 28.
Photo (by Steve Kruger): the Muster finale.
Weblink here.
---
WEDNESDAY, NOVEMBER 1, 2017
Leeton Roudup this weekend
Artists have been announced for this weekend's Leeton Country Roundup.
John Battle, Sharon Benjamin, Col Driscoll, Ged & Trudy Hintz, Marie Hodson, Wayne Horsburgh, Tom Maxwell, Paul McCloud, Pete Smith, Anthony Teenace and Rodney Vincent are featured guest artists for the event which runs from tomorrow (Wed) to Sunday.

Pictured (from left): Ged & Trudy, Marie, Wayne and Paul.
The Roundup will be launched tomorrow evening with a live broadcast on 2MIA FM from the venue, the Leeton Jockey Club on Racecourse Road.
Always held on the weekend before the Melbourne Cup, the Leeton Country Roundup was founded in 2005.
Weblink – www.facebook.com/Leeton-Country-Roundup.
---